GREENWOOD AND GREATER SOUTH CENTRAL INDIANA
EMERGENCIES | REPAIRS | INSTALLATIONS
THERE WHEN YOU NEED US
Expert HVAC services for emergencies and the everyday. Servicing Greenwood and surrounding areas.
Areas We Serve
24/7
Emergency Availability
Bargersville, IN
Bloomington, IN
Boggstown, IN
Brooklyn, IN
Clear Creek, IN
Clifford, IN
Cloverdale, IN
Columbus, IN
Edinburgh, IN
Elizabethtown, IN
Ellettsville, IN
Flat Rock, IN
Franklin, IN
Freetown, IN
Gosport, IN
Grammer, IN
Greenwood, IN
Helmsburg, IN
Hope, IN
Jonesville, IN
Kurtz, IN
Martinsville, IN
Medora, IN
Monrovia, IN
Mooresville, IN
Morgantown, IN
Nashville, IN
Needham, IN
Nineveh, IN
Norman, IN
Paragon, IN
Quincy, IN
Smithville, IN
Stanford, IN
Stinesville, IN
Taylorsville, IN
Trafalgar, IN
Unionville, IN
Whiteland, IN
LOCALLY OWNED & OPERATED
David and Melissa Carlile started their HVAC enterprise in 1999 as Dave Carlile Heating & Cooling. Through years of referral-based clientele, they were able to build long-lasting relationships with their customers. As devoted Christians, Dave and Missie kept core beliefs of humbleness and community intertwined in their business practice. Dave Carlile Heating & Cooling always strived to give affordable options to their clients meeting their budget and needs. Their philosophy to this day is to create a relationship with the customer so they know they are taken care of and comfortable. 2020 was a hard year for everyone, and it hit especially hard on family businesses, they could no longer compete with the corporate giants that ruled over advertising and accessibility. They did not want to let their customers down by shutting doors, so they looked for a solution, and there it was. Franchising. With the help of Ryan and the team at Heating + Air Paramedics / Threshold Brands, they were able to offer more to their customers while still keeping their small-town family business values. Now Dave and Missie are able to keep up with the competitors while still building relationships with clients and giving them the family business values, they deserve.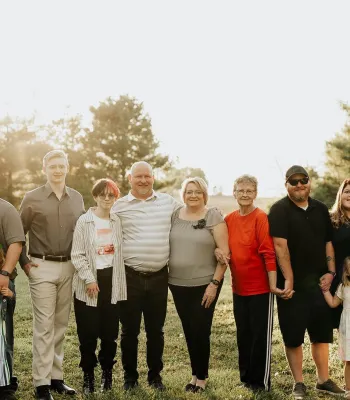 FINANCING & SAVINGS
Save time and money with easy payment options.
Get started with convenient financing options and ask about our current savings opportunities. Financing is subject to approved credit.
Air Conditioning Services
Repairs
A broken air conditioner can be inconvenient. We offer quick and effective air conditioner repair services to ensure your air conditioner is working at optimal levels. We service all brands and types of equipment for your home or business air conditioning system.
Maintenance
Maintenance is a critical part of your air conditioner's lifespan. A well-maintained air conditioning system operates more effectively and experiences fewer breakdowns, helping lower your monthly energy costs. Our routine maintenance services ensure your air conditioner is functioning at optimal performance levels.
New Installations
Stay cool during the hot summer months with a new air conditioner installed by our skilled and professional experts. We'll be there for you every step of the process, from determining the best unit for you to the final installation and instructions on how to operate your new air conditioning system. When it's time for a new air conditioning system, contact Heating + Air Paramedics for a free in-home examination.
Heating Services
We have years of expertise helping clients remain warm throughout the cooler months with our heating services. We offer residential and commercial heating services to keep you warm and cozy.
Repairs
You don't have time to wait if your heating breaks down in the thick of winter. Our heating repair technicians are prompt, effective, and thoroughly trained. We'll immediately restore your heat so you and your family can stay warm. All brands and types of furnaces and heat pumps are serviced by our expert and capable heating repair techs.
Maintenance & Tune-Ups
We ensure your heat pump or furnace is always operating correctly by performing regular maintenance and tune-ups. Our team of heating technicians strive to prevent system failures and expensive repairs with our maintenance services. Your furnace will operate more efficiently, which also helps you save money each month on energy costs.
Installations
We understand that determining the best furnace for your needs, finances, and size is challenging. Our knowledgeable team of experienced technicians will be happy to assist you in choosing the right furnace. Then, in accordance with your schedule, our installation specialists will properly install your new furnace and explain all functional aspects.
Duct Cleaning
Your home's HVAC ductwork is a component that is typically out of sight and out of mind. Your system's ductwork gathers various materials, including dust, grime, and toxins. Our Heating + Air Paramedics team will assess your home or business needs for comprehensive duct cleaning services.
Air Quality
Due to its possible effects on human health, the EPA (Environmental Protection Authority) identifies poor indoor air quality as a cause for worry. This is crucial for those with compromised immunity, respiratory and skin diseases, and the ill, aged, and young. Your family can enjoy a cleaner, more pleasant atmosphere by making indoor air quality changes to your home.
WHY HOMEOWNERS CHOOSE HEATING + AIR PARAMEDICS
My husband was home and said they were very professional, knew what they were doing and made some really good recommendations. We would highly recommend them to anyone looking to have their AC serviced. It went great. Above our expectations. Would highly recommend.
L. PARRISH
They were excellent and I would definitely recommend them. They had it accomplished easily within that one hour and everything was done completely correctly and it has functioned perfectly ever since.
G. SPITTAL
I have been very pleased with their service. They are extremely thorough; more so than any other company I've dealt with.
MARVIN R.
Request a Quote
Let us know how we can help.
Whether you're ready to schedule an HVAC installation, repair, or just have questions about our services, we're here to help. Request service and a member of our team will contact you to verify your appointment.
Solution seekers, not salespeople

The Heating + Air Paramedics offers customers in Greenwood, IN, and the surrounding area a premier location for heating and cooling, repairs, replacements, routine maintenance checks, and indoor air quality products. We strive to help improve your indoor environment, maintain comfort, and reduce monthly energy costs. We're proud to be the reliable, locally owned and operated HVAC provider of choice in Greenwood, IN. Our experienced technicians offer solutions to meet the unique requirements of your home. Experience the Heating + Air Paramedics difference by calling and scheduling your next service today for your Indiana home's professional heating and air conditioning services and first-rate customer care.
There When It Counts

Committed to Excellence

Same Day Service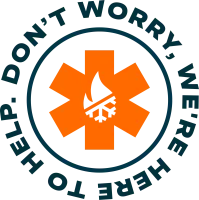 Discover A Career To Excel At
With training, licensing, and certification opportunities, you'll find yourself advancing fast with Heating + Air Paramedics.

AWARDS & ACCOLADES