EMERGENCIES
REPAIRS
INSTALLATIONS
Huntington Beach - There when you need us
Expert HVAC services for emergencies and the everyday. Servicing Huntington Beach and surrounding areas.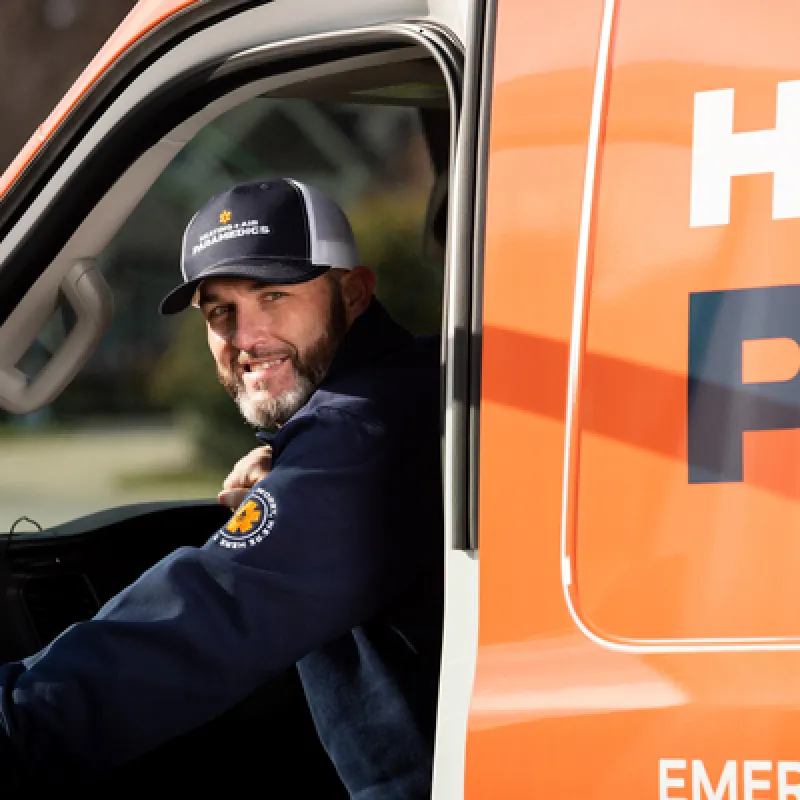 Costa Mesa
Fountain Valley
Garden Grove
Huntington Beach
Westminster
LOCALLY OWNED & OPERATED
Hello Neighbors! We're Clinton and Andrea Holloway. We own Heating + Air Paramedics and we service our Huntington Beach area.
We would be honored to be your choice to serve your home's air quality needs.
A bit about us….We've been married nearly 20 years and have 5 awesome children! We have strong Christian values and believe family is most important. We love road trips, towing our trailer, and checking out new sites. Life is busy and we enjoy our family time at soccer fields, softball games, or a choir concert on the weekends; we wouldn't have it any other way.
We chose to open our own Heating + Air Paramedics business because we have family members who also own a Home Services company called MaidPro and we recognized the tremendous support they receive from their Parent Company to help them take care of their Customers.
Being in a trade already myself, and always having an interest in HVAC, I researched franchisee opportunities and found Heating + Air Paramedics to be the perfect match for us.
We believe that treating our Customers with integrity and honesty will lead to establishing strong long-term Client relationships and a company that people will want to work for. Treating employees like family, and showing them we care about them, will allow us to establish a solid Company that great Employees will want to be a part of. Our goal is to establish a business that we are proud of and can pass on to our children should they choose to follow our footsteps.
We look forward to meeting you!
Clinton and Andrea Holloway
OWNERS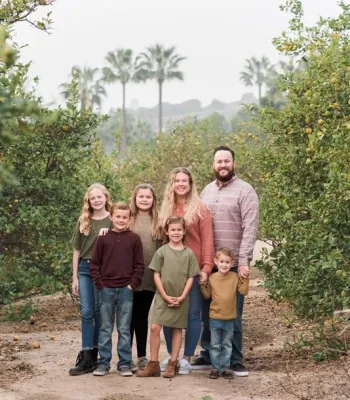 Discover A Career To Excel At
With training, licensing, and certification opportunities, you'll find yourself advancing fast with Heating + Air Paramedics.

WHY HOMEOWNERS CHOOSE HEATING + AIR PARAMEDICS
My husband was home and said they were very professional, knew what they were doing and made some really good recommendations. We would highly recommend them to anyone looking to have their AC serviced. It went great. Above our expectations. Would highly recommend.
L. PARRISH
They were excellent and I would definitely recommend them. They had it accomplished easily within that one hour and everything was done completely correctly and it has functioned perfectly ever since.
G. SPITTAL
I have been very pleased with their service. They are extremely thorough; more so than any other company I've dealt with.
MARVIN R.
SOLUTION SEEKERS, NOT SALESPEOPLE

Our Heating + Air Paramedics location in Huntington Beach, CA, provides superior heating, cooling, and air quality services. We offer HVAC installations, repairs, replacements, and maintenance checks to help you get the most out of your HVAC systems. Discover more about our services and how they could save your monthly energy expenditures while helping you make your home more comfortable. The Heating + Air Paramedics team is proud to be a reputable, locally-owned HVAC business that puts your needs first. We customize HVAC solutions to meet your unique needs.
For expert heating and cooling services and top-notch customer care for your home, schedule your next appointment with the Heating + Air Paramedics.
There When It Counts

Committed to Excellence

Same Day Service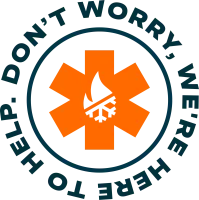 FINANCING AVAILABLE
Buy now and pay over time.
Get started by applying for financing, issued with approved credit by Wells Fargo Bank, N.A.
Air Conditioning Services
Repairs
A malfunctioning air conditioner in the middle of the Huntington Beach summer can be uncomfortable, inconvenient, and even a risk to your health. We understand the critical need for rapid and efficient air conditioner repair services. Our team of experts offers air conditioning repairs for all makes and models of home air conditioners.
Maintenance
We proudly provide routine air conditioner maintenance to help you get the most from your HVAC system. Since a well-maintained air conditioner runs more efficiently and encounters fewer issues, your monthly energy bills can also decrease. Schedule an appointment with us to guarantee that your air conditioner will always run quietly and efficiently.
Installations
Stay cool this summer with a new air conditioner installation. Our team of qualified and educated experts will help you choose the best air conditioner for your needs. After the final installation, our experts will help you learn to run your air conditioning unit efficiently.
Heating Services
It can get cold at night and as the seasons change, so heating solutions are critical. Our heating experts have years of experience keeping customers warm and cozy throughout the winter. We provide all the heating services you need to keep your home comfortable.
Installations
We offer expert furnace installations for your home. We understand choosing the perfect furnace can be difficult. Our team will help you select the finest furnace for your requirements, budget, and size. Our installation professionals will carefully install your new furnace and test every functional aspect for peace of mind.
Repairs
If your heating system malfunctions in the dead of winter, you don't have time to wait. Our heater repair experts provide quick, affordable, and efficient heating repair services. We'll turn on your heater immediately for your comfort and well-being. Our knowledgeable and skilled heating repair technicians provide maintenance for all makes and models of furnaces and heat pumps.
Maintenance
Our team of experienced heating technicians offers periodic maintenance and tune-ups on your heat pump or furnace. We'll help ensure your HVAC system is running effectively and help prevent malfunctions, costly repairs, and replacements. You'll save money on your monthly energy costs because your furnace runs more efficiently.
Air Quality
Poor indoor air quality can lead to health problems. Fresh, clean air is essential for people with weakened immune systems, those with skin and respiratory disorders, and the ill, elderly, and young. You'll benefit from improved indoor air quality for your family and a cleaner, cozier atmosphere.
Call Us Today
Heating + Air Paramedics is your fully licensed and insured team ready to serve you. Our 24-hour emergency heating and cooling services ensure your comfort. Contact us today!

AWARDS & ACCOLADES