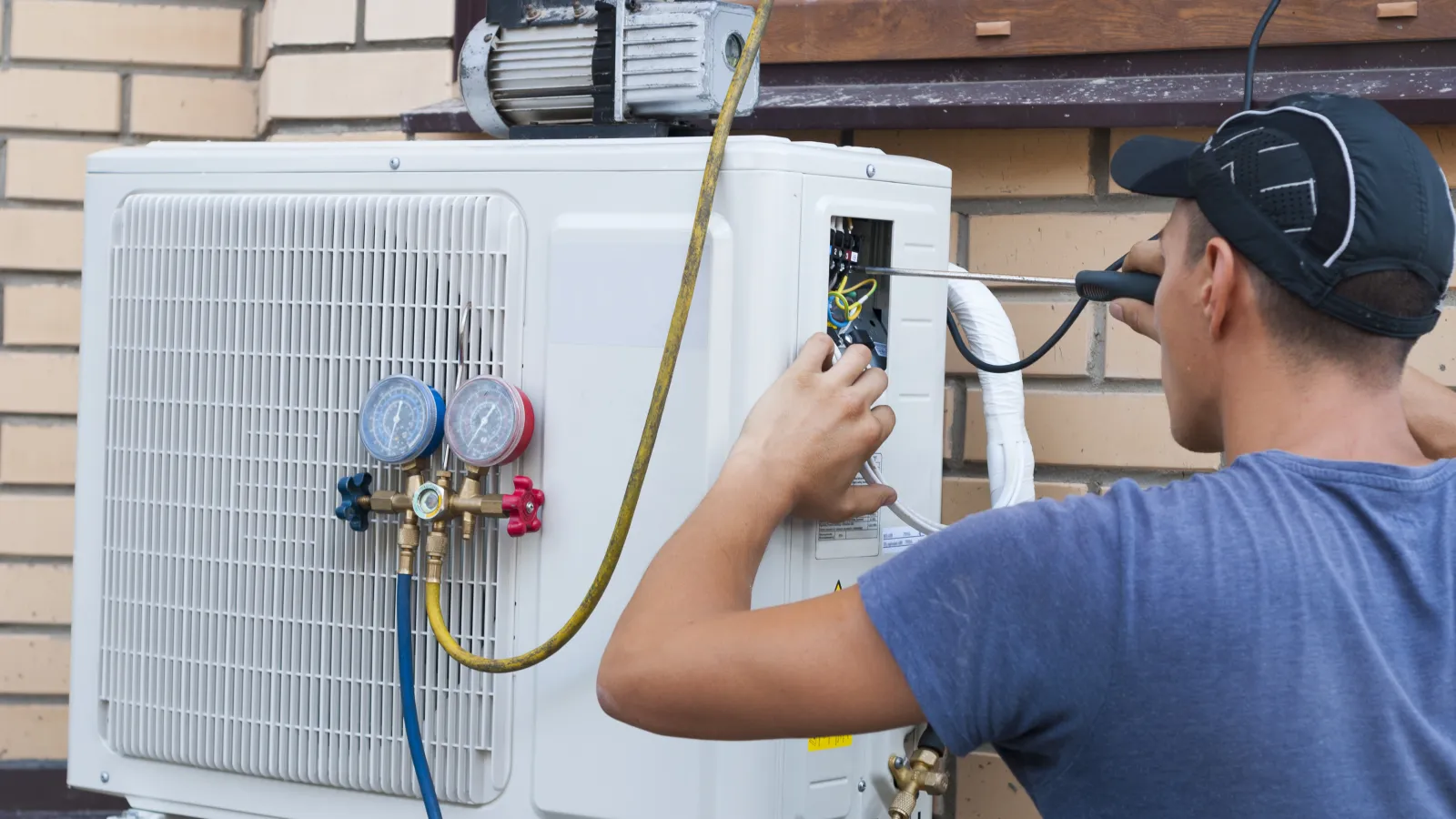 Air Conditioning Repair / Replacement
Air Conditioning Solutions
The Heating + Air Paramedics keeps you comfortable on the hottest days of the year with our nationwide air conditioning installation and repair services. We offer everything from emergency air conditioning services to air duct cleaning services. We sell TRANE products but can service, repair, and maintain all brands. Our fully trained and insured technicians keep your home cool and comfortable with exemplary products and customer service. We never use pushy sales tactics and always customize our services for your budget and needs. Contact us today to learn more.

Air Conditioner Installations & Replacements
A professional must provide air conditioner installation services to ensure reliable cooling. We'll help determine the best AC system for your home's energy efficiency and needs. Our air conditioner replacement services include removing your existing system and examining your ductwork to ensure it's in optimal condition for cool air.
Air Conditioning Repairs
Our technicians perform quick and efficient AC repairs if your home isn't cooling or completely stops working. We understand your home can be uncomfortable during hot days when you need AC repairs, so we provide AC emergency repair services for your peace of mind. Our technicians will explain the problem and offer the most affordable and best solution for your AC system.
Air Conditioning Maintenance
Our AC maintenance program Paramedics Home Health Check (PHHC) help your air conditioning system stay in optimal condition throughout the year. During your maintenance visit, we inspect the system, recommend any parts that are failing or have failed, tighten your connections, replace your air filters if needed at an additional cost, and clean the outdoor coils. Our routine air conditioning maintenance services are essential to the lifespan of your AC system. You will receive a 21-Point check out sheet with our findings.

SIGNS YOU NEED AC REPAIR SERVICES
Your Air Conditioning system often gives signs before it completely stops working. It's critical to pay attention to the signs you may need A/C repairs, including:
Blowing Warm Air - If your air conditioner is blowing warm or hot air, you may have a faulty part, blown a fuse, or a refrigerant leak.
Unusually High Energy Bills - If your electric bill is much higher than normal, your air conditioner may be working too hard to keep the air cool.
Poor Airflow - Clogged filters, problems with your fan control board, and blocked ducts often lead to reduced airflow.
Strange Noises - If your AC operates louder than usual or has rattling sounds, you may have broken parts.
WHY CHOOSE THE HEATING + AIR PARAMEDICS?
The Heating + Air Paramedics are your local expert heating, cooling, and air quality company. Besides our fantastic heating and cooling services, we also offer media filtration, humidifiers, dehumidifiers, and UV lights to ensure fresh and purified air. Our team provides a 10% guarantee that says if we can't beat a competitor's proposal on a new AC system by 10%, we will give you $100. We also offer multiple financing options, with approved credit. Heating + Paramedics is committed to old-school customer service and the highest quality products. We want you to feel as comfortable as possible in your home.