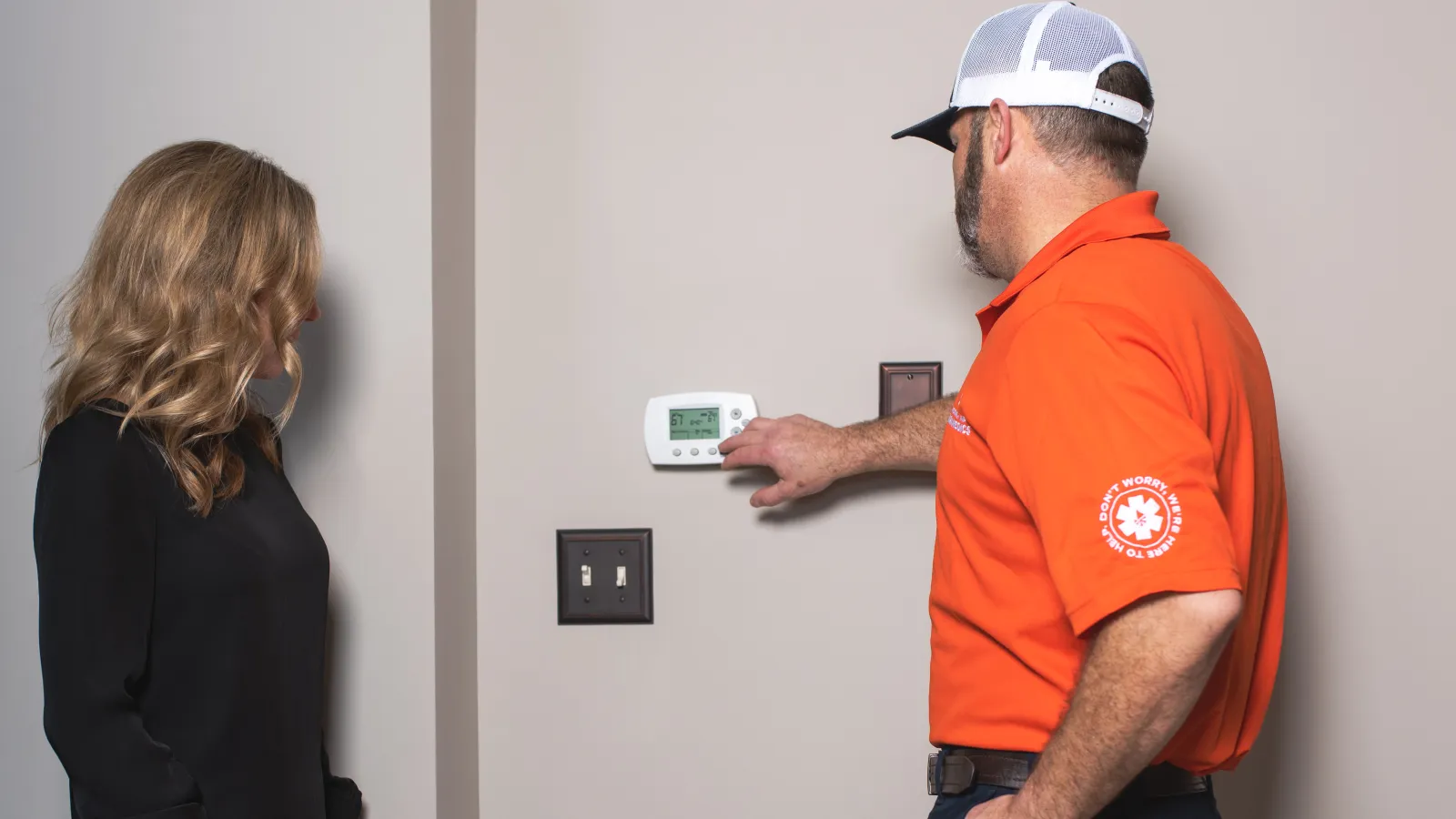 Heating Repair / Replacement
Comprehensive Heating Solutions
The Heating + Air Paramedics are here for you when you need emergency HVAC services, furnace installations, heat pump repairs, and more. Our team is devoted to keeping you warm and cozy in your home. Our professional technicians customize your heating services for your needs. We are a proud seller of TRANE products but can service and repair all brands.


If your heating system isn't performing well or stops working, we'll come to your rescue. We offer emergency heating repair services during cold weather. Our team will quickly diagnose your heating system problem and repair it as soon as possible.

Heating Maintenance
We offer routine heating maintenance to ensure your heating system is working at optimal levels. Having a heating maintenance plan is critical to keep your furnace and heat pump properly working. We include tune-ups, coil cleaning, and preventative maintenance.

SIGNS YOU NEED HEATING SERVICES
Your heating system often gives signs before it completely stops working. It's critical to pay attention to the signs you may need heating repairs, including:
Unusually High Energy Bills - If your electric bill skyrockets, your heating system may be working overtime to adequately keep your home warm.
Uneven Heating - If areas in your home are drafty and cold, you may have heating system ductwork problems.
Strange Noises - Your furnace may make banging and rattling noises as it begins to break down.
Low Air Quality - Dusty and hazy air often indicate allergens and debris circulating through your home.
Discolored Burner Flame - If your flame is yellow or not a vibrant blue color, your furnace is typically not working optimally.

WHY CHOOSE THE HEATING + AIR PARAMEDICS?

The Heating + Air Paramedics not only offers exemplary
heating and air conditioning services
but also keeps your
air clean
and purified. We offer UV lights, media filtration, humidifiers, and dehumidifiers to enhance the air in your home. We put your comfort first and offer a 10% guarantee. If we can't beat a competitor's proposal on a new furnace by 10%, we will give you $100. Our team is focused on offering the best products and services without high-pressure sales. We're here for you to ensure you get the comfort you deserve.