COOKEVILLE
EMERGENCIES | REPAIRS | INSTALLATIONS
THERE WHEN YOU NEED US

Expert HVAC services for emergencies and the everyday. Contact us for fast, affordable, and friendly service.
Bargersville, TN
Baxter, TN
Brush Creek, TN
Buffalo Valley, TN
Crossville, TN
Cookeville, TN
Gallatin, TN
Gordonsville, TN
Hickman, TN
Lancaster, TN
Lebanon, TN
Liberty, TN
Madison, TN
Milton, TN
Monterey, TN
Mooresville, TN
Mount Juliet, TN
Ninevah, TN
Norman, TN
Paragon, TN
Silver Point, TN
Sparta, TN
Watertown, TN
LOCALLY OWNED & OPERATED
Welcome to Heating & Air Paramedics! I'm the Owner, Eric Hickey.
I decided to open Heating & Air Paramedics because I want to continue providing a great alternative to people in my community and middle Tennessee. I'm also the local Owner of MaidPro. When I noticed Heating & Air Paramedics shared my same philosophy of treating customers fairly and with quality service, it was a natural complement to become an Owner.
Now as Owner of both Heating & Air Paramedics and MaidPro we can help our clients take care of the interior of their homes and well as create comfort and air quality within their home by providing a great customer experience.
I'm a Christian family man who values honesty and treating our customers with respect. I'm married with children; 2 in college at Tennessee Technological University and Middle Tennessee State University and a senior at Cookeville High School.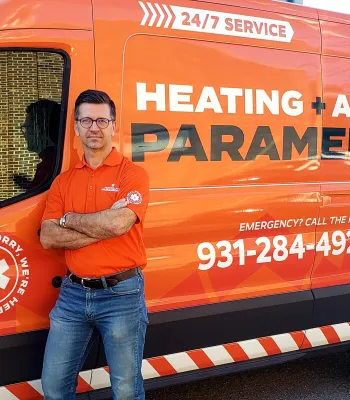 FINANCING AVAILABLE
Buy now and pay over time.
Get started by applying for financing, issued with approved credit by Wells Fargo Bank, N.A.
SOLUTION SEEKERS, NOT SALESPEOPLE

The Heating + Air Paramedics' Cookeville, TN, location provides heating, cooling, and air quality services. We offer installs, repairs, replacements, and regular maintenance to ensure you get the most from your HVAC systems. Learn more about our services and how they can help create a more comfortable interior atmosphere while lowering your monthly energy expenditures. We are the trusted, locally owned and operated HVAC contractor of choice in thousands of area homes. Thanks to our local expertise, we have solutions ready to satisfy the unique needs of your property. Contact and schedule your next service with us for expert heating and cooling services and outstanding customer care for your Cookeville home.
There When It Counts

Committed to Excellence

Same Day Service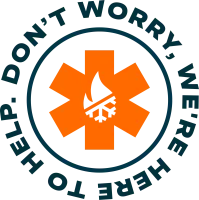 Air Conditioning Services
Repairs
If you have a faulty air conditioner in the summer heat, it is very inconvenient. Our experienced air conditioning technicians offer rapid and efficient air conditioner repair services to get you back in action. We service all makes and models of air conditioners for your home or business.
Maintenance
Ongoing maintenance of your air conditioning unit is critical to its performance. You also enjoy decreased monthly energy bills due to an efficiently running air conditioner with fewer issues. Schedule your yearly routine maintenance with us today to guarantee that your air conditioner will always run quietly and efficiently.
Installations
Tennessee has scorching summers. Keep cool this summer by having a new air conditioner installed by our team of knowledgeable and experienced specialists. From choosing the best air conditioner for you, to final installation and training on how to use your air conditioner, we'll be there for you at every stage of the process. Call Heating + Air Paramedics for a free in-home assessment when the time comes that you need a new system so that you can decide which one is best for you.
Heating Services
Our heating technicians can help save you money and keep your heating system working at optimal levels. We provide all the heating services needed to keep your home or place of business comfortable throughout the year.
Repairs
If your heating malfunctions in the dead of winter, you don't have time to wait. Our heating repair experts are efficient, affordable, and timely. We'll turn on your heat immediately so that your home or office is warm and comfortable. Our knowledgeable and skilled heating repair technicians provide maintenance for all makes and models of furnaces and heat pumps.
Maintenance
Heat pump and furnace maintenance and tune-ups ensure your heating system is properly running. Routine maintenance helps avoid breakdowns, costly repairs, and replacements. You'll save money each month on energy expenditures because your furnace runs more efficiently.
Installations
If you need a new furnace, choosing the perfect one for your requirements, finances, and size can be difficult. Our experienced heating technicians will help you find the best furnace for your needs. After we help you choose the best furnace for your home or office, our installation professionals will carefully install your new furnace.
Request a Quote
Let us know how we can help.
Whether you're ready to schedule an HVAC installation, repair, or just have questions about our services, we're here to help. Request service and a member of our team will contact you to verify your appointment.
WHY HOMEOWNERS CHOOSE HEATING + AIR PARAMEDICS
My husband was home and said they were very professional, knew what they were doing and made some really good recommendations. We would highly recommend them to anyone looking to have their AC serviced. It went great. Above our expectations. Would highly recommend.
L. PARRISH
They were excellent and I would definitely recommend them. They had it accomplished easily within that one hour and everything was done completely correctly and it has functioned perfectly ever since.
G. SPITTAL
I have been very pleased with their service. They are extremely thorough; more so than any other company I've dealt with.
MARVIN R.
Discover A Career To Excel At
With training, licensing, and certification opportunities, you'll find yourself advancing fast with Heating + Air Paramedics.

AWARDS & ACCOLADES